WAY SPLINTER GROUPS
Most ex-followers of TWI did not feel comfortable becoming involved in Christian churches because TWI constantly ridiculed them. Instead, they formed their own groups or ministries which mimicked TWI in teaching, practice and structure. Click on any link below to read an article on that splinter.
Some of them, like BibelCenter, are not face to face groups of people, but are teaching ministries launched by ex-TWI leaders. Most ex-leaders pomote themselves as nondenominational as TWI did. However, they are not nondenominational in the sense that Christians understand the term. They are distinctly Wierwillite- embodying the doctrine and practice of TWI as they earned it from Wierwille. While they may differ from TWI on minor doctrines or intepretations of some Bible passages, ex-TWI leaders identify each other as products of TWI, and objective observers can clearly see that they are Wierwillite at their core, sharing the same nature as TWI.
Ex-TWI leaders left TWI with a ready-made following of ex-Wayers who knew them in TWI, making it easier to circulate their teachings or form groups. Meanwhile, ex-Wayers saw them as substitutes for TWI.
OVERVIEW and LIST OF WAY SPLINTER GROUPS
How did Way splinter groups begin? Who leads them and what are they composed of? What are the most prominent TWI splinter groups today, and who leads them? Here is a list of the main splinters, their leaders, and publications.
SPIRIT AND TRUTH FELLOWSHIP / CHRISTIAN EDUCATIONAL SERVICES / JOHN LYNN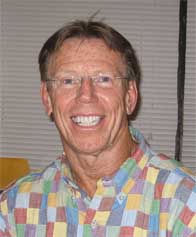 TWI splinter group leader John Lynn wrote a letter in 2008 defending and praising "the old" Way International, proof that the old Way Arrogance lives on as well. TWI now is less than a tenth of what it was in the early 1980s, but TWI was far less than a tenth of what its followers thought it was in its heyday.
Board of Directors of CES/ Spirit of Truth Fellowship International (STF) removed Mark Graeser from the post of President January, 2007, after months of controversy in the group. John Lynn's divorce from his second wife Elizabeth, and Karen Anne Graeser's manipulations as CES's chief "prophet" created the most controversy, but The CES Crisis and Personal Prophecy shows that CES's erroneous practice of "personal prophecy" is the underlying cause. We also offer a less detailed audio interview of this subject.
People occasionally complain that it is wrong to identify Christian Educational Services (CES) with The Way International (TWI) because they differ "so much" from TWI. But the two groups differ mostly in small details, while in the larger doctrines and practices, they are so much the same that there is no question that CES is Still Like The Way International .
CES, a TWI splinter group, published a book called One God and One Lord which followed TWI in criticizing orthodox teaching on the Trinity. Here are two new reviews of portions of the book:
A Critique of One God and One Lord
addresses its use of Bullinger's word definitions, improper use of other scholarship, and interpretation of Hebrews 1:2 and 1 Corinthians 8:6.
Bible Translations, Greek Texts and the Trinity In CES's Book One God and One Lord
details how One God... follows Wierwille's practices of letting their preferred beliefs determine their selection of Greek texts, using outdated sources when contemporary ones don't support their views, and inconsistent use of rules of textual criticism.
"Christian Educational Services" -- The nature, strengths and weaknesses of the largest of the Way split-off groups, led by John Lynn.
MICHAEL ROOD and His "ROOD AWAKENING"
After Michael Rood and ARAM official Jamie Louis parted ways in August 2007 accusing each other of financial indiscretions, theft, false allegations, legal errors and deceit, each chose men from the Hebrew roots community to serve on an Arbitration Board to settle the conflict. Its November 2007 report included 28 items of supporting evidence all of which were posted on www.areallyroodawakening.com . We summarize the report in Arbitration Board Rules Against Michael Rood, and add additional evidence, developments and implications. Overall, the evidence forms a grim picture of Rood's rude ways.

Michael John Rood poses as a Messianic Jew who wants to teach the Hebrew roots of Christianity. Beneath the surface, he also prophesies doomsday attacks on the USA and advocates legalism which requires return to Saturday Sabbath observances and the Old Testament feasts. Rood seems to have built a small cult following and promotes some of the false teachings he learned as a clergy and Limb coordinator in The Way International.
Michael Rood, once a TWI leader, has become a "cult leader" according to his own staff at A Rood Awakening (ARA). Rood started his own organization in 2007 after ARA board member Jamie Louis accused Rood of "inappropriate behavior," financial irregularities and becoming a "cult leader." Rood counterattacked, alleging Louis (another ex-Wayer) funneled ARA money into his personal accounts. Both agree that ARA "fired" Rood and that their mission is Torah observance. Rude Awakening Rocks the Rood Crew outlines the controversy.
Michael Rood doesn't seem to miss a chance to claim that he's received yet another revelation from Heaven in which YHWH speaks to him. These bold claims, which have been made by scores of cult leaders before him, serve as a useful technique to sell his CDs and get donations to pay for his television appearances. He quotes Yahweh's words to a woman, "Listen to him," meaning Rood. When Yahweh last said those words, it was on a mountain in Israel. Yahshua was transformed into a visage as bright as the sun, and Yahweh said, "Listen to Him!" Which one will you listen to? Rood's Revelations Sell CDs may help you decide..
Michael Rood toured the USA, "correcting" the errors of the Christian Church using his "discovery" of a not-so-old copy of the Gospel of Matthew in Hebrew. He ends with the command that all followers of Y'shua the Messiah (Jesus Christ) are absolutely commanded to obey the whole Law of Moses. : "Found a Book, But Lost the Gospel-- A Review of "A Rood Awakening' and 'Raiders of the Lost Book' " offers a detailed review of his seminars and speculation.
Some in the Hebrew roots movement passionately reject the use of names such as "Christ" and "Jesus" and any word or practice that sounds as though it has a Greek rather than Hebrew origin. To them, anyone who uses any kind of "Greek" must be wrapped up in worship of the sun god rather than of Yahweh and the Messiah. Messiah or Christ? Yeshua or Jesus? examines 19 of their bold claims
Michael Rood generated a lot of excitement and followers when he predicted thermonuclear World War would take destroy America in 2001, as we explain in From Here to Eternity, the Gospel of Michael Rood's False Prophecy . What do his followers, who say they obey Deuteronomy 18:20, think about that now?
Michael Rood has managed to persuade some people that all followers of the Messiah are absolutely commanded to obey the whole Law of Moses. Are they? What is the function of the Law? Did the apostles keep the Law? " Does Obeying the Laws and Commands of the Old Testament Please God?" answers these questions in detail.
A Link to the most comprehensive collection of articles on Michael Rood.
Rood uses his prior involvement in The Way International as a sales tool, bragging about how he left "Christianity" to find his Hebrew roots. While he is different from TWI in many ways, "Rood's Cultic Roots in The Way International" details many of the very troublesome aspects of life in TWI that he practices and promotes now.
How do you spell G_d? We take a look at the practice of spelling G_d without vowels from a linguistic and Scriptural standpoint.
CHRIS GEER
"Chris Geer-- PFAL Piracy" - Geer was more responsible for the splintering of The Way International than any other person. Now he runs his own loosely organized splinter group. Here's a look at his PFAL-clone class, "Walking in God's Power."
For more background on Geer, see our review of Passing of a Patriarch , which Geer wrote, prompting the splintering of TWI; John Lynn's Overview of Events , about Geer's key role in the splintering of TWI; and Juedes' summary, "The Way Tree Splinters."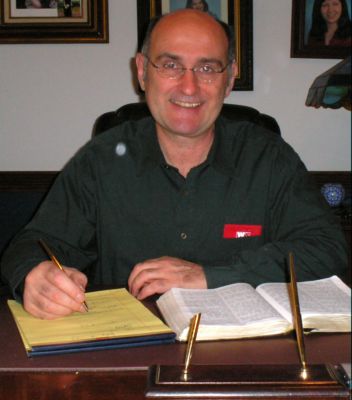 "What is Vince Finnegan Hiding?" - Nowadays, Finnegan runs another Way splinter group called Christian Biblical Counsel. But apparently, he doesn't want people to know what he did in the 1970s and 1980s. How about a little more candor, Vince?
WOLFGANG SCHNEIDER'S BIBELCENTER
Wolfgang Schneider was a country coordinator in Germany when he stood by Chris Geer as he attacked TWI's Board of Trustees during the "fog years" after Wierwille's death. He repackaged Wierwillite teachings and promoted them on Wolfgang Schneider's BibelCenter .
John Hendricks' Christian Research and Fellowship clones TWI's model more closely than any other splinter, from the "law of believing" to "warrior tongues."
BREAKTHROUGH (aka MOMENTUS)-- Behind the Scenes
Ex-Wayers have become heavily involved in "Momentus Trainings." What are the roots and practices of this encounter-group? Is it wise for Christians to be involved? Link to our Momentus section for a list of articles.