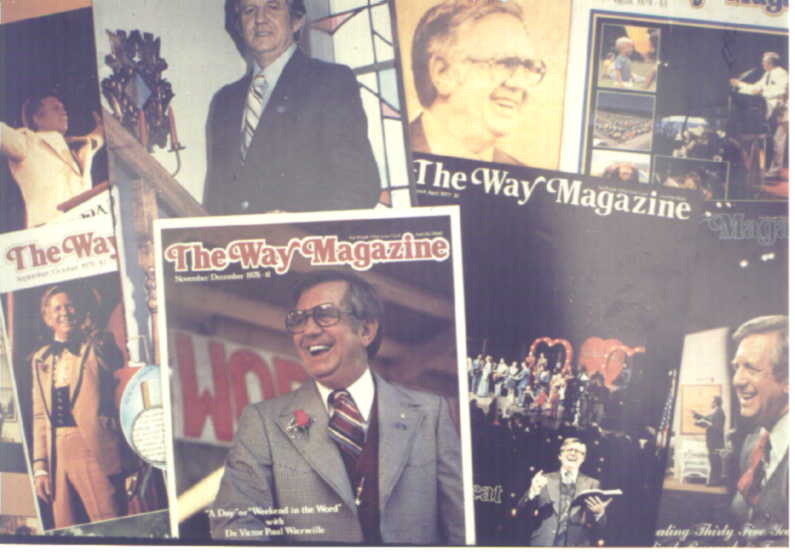 Who or what was TWI all about?
They said it was about the Word of God. But it was mostly about one man who taught the Word and was honored as "Doctor... President... The Man of God... The Teacher... our Father in the Word... the Patriarch..." who wanted people to stand and play "Hail to the Chief" when he entered a room.
Wierwille promoted himself as the One Man chosen by God, the Greatest since the Apostle Paul. Wierwille claimed, "(God) spoke to me audibly.... He said He would teach me the Word as it had not been known since the first century...." (E. Whiteside, The Way-- Living in Love, p. 178)
"Even from your own number men will arise and distort the truth in order to draw away disciples after them. So be on your guard!... I never stopped warning you night and day with tears" (Acts 20:30-31).
Return to List of Photos